Request a Quote • Luxury Vehicles • Motorhomes, RVs • Driving in France
Basic Insurance
Auto Europe's Basic Rates include: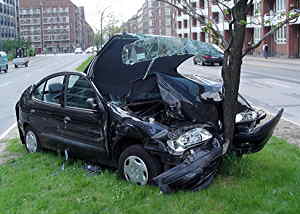 Third Party Liability Insurance
Fire Insurance
Value Added Taxes (VAT)
Unlimited Kilometers/Mileage
Inclusive Insurance
Auto Europe's Inclusive Rates include:
Third Party Liability Insurance
Fire Insurance
Value Added Taxes (VAT)
Unlimited Kilometers/Mileage
Collision Damage Waiver (CDW)
Theft Protection
Collision Damage Waiver and theft protection release you from full financial responsibility for the vehicle in case of an accident or theft. In most cases you will still be responsible for a deductible of some sort when collision and theft protection are purchased. Most car rental suppliers will offer insurance locally, which can reduce the collision and theft deductible if you wish to do so.
With the exception of rentals picked up in Italy, Inclusive Rates are optional and you are free to decline them in order to use the coverage your credit card and/or personal insurance policy offers. Please refer below to the possible caveats for those coverages.
Credit Card Coverage
Some credit cards only offer coverage for certain car rental types. The following are excluded with most credit cards:
Vehicles valued at over $50,000 (Mercedes-Benz 320, BMW 730, etc.);
Exotic or antique cars (over 20 years old or have not been manufactured in 10 years);
Off-road or 4x4 vehicles, motorcycles, trucks, cargo vans, full-sized vans and camper vans.
Other credit card coverage concerns to consider:
Coverage is limited to rentals under 30 days.
Some credit cards do not offer coverage for car rentals in Ireland, Israel, Italy, New Zealand, Australia and travel into Eastern Europe.
To extend coverage, additional drivers must be listed on the European rental agreement.
Most credit card companies will file a claim with your personal insurance company before they reimburse the deductible. This could affect your personal driving record and insurance premiums.
Most credit card companies require the repair bill to be paid directly by the card holder and have a specific time period to submit documentation.
Additionally most credit cards will not cover rentals if the card was issued outside of the customer's home country.
Personal Automobile Coverage
Coverage may be limited to the value of the car you own, not the rental.
Some policies will not cover a rental car unless it is due to your own personal car needing repairs.
The insurance premium could be raised because of the claim; you could be put into a "high risk" bracket and your insurance policy could be canceled.
Most policies do not cover damage to – or theft of – personal possessions, third party liability or medical costs.
Please be aware that it is your responsibility to check with your credit card company or insurance carrier to determine the extent of your coverage.
Return to Car Hire Introduction